Benefits Of Chronic Illness Support Groups
People suffering from long-term health conditions want to look after their own health. This has been made easier by new technologies. Many new technological tools can help people effectively manage their conditions. This is, however, not enough. The greatest gain for these people comes from the help of family and friends. People suffering from health conditions like cancer, diabetes, and arthritis need to be supported by friends and families. This gives them hope and strength to face each day. Read on to find out some of the benefits people get from Chronic Illness Support groups.
When one has the support of his/her loved ones or groups, he/she will feel positive. This helps in improving the quality of life of the person. More so, the ailing individual will feel loved and cared for. Hence, he/she will continue fighting on. Medication alone cannot help if one is feeling left out and lonely. That is why peer groups, family, and friends are significant.
Promoting peer-based aid groups in healthcare facilities is essential. This is because it significantly boosts the outcomes. This means that there is a big potentiality of improved results on the health of the patient. More so, there will be increased access as well as improved efficiency in medical centers. Therefore, the patient will respond better to the medication. This will lead to decreased disease symptoms.
These groups are usually managed and led by people that are living with long-term health conditions. These people aim at supporting people that have similar diseases. The groups offer assistance, education, and advocacy to the patients. Usually, people meet regularly at designated locations and chat about their experiences. This makes the weaker people feel stronger and able to live with their conditions in a more positive way.
When one attends these groups, he/she will get quality advice from other members. Some of the practical advice shared may not be brought up in hospitals. For instance, individuals are advised on how to approach their employers and explain their condition to them. Also, individuals will get more coping mechanism advice from other members.
Being supported by family members and friends is priceless. These people will encourage you to press on. They will even look for initiatives that will motivate you to continue fighting. When one lacks motivation, it is easy to lose track. This is dangerous because one may end up missing clinical appointments. Therefore, it is essential to have people that will be by your side every step of the way.
Some disease conditions like arthritis make the muscles stiff. Without proper advice, the condition may get worse. However, a combination of medication and peer groups makes the condition manageable. While taking medication, your friends will help you to get through it by exercising. Also, you will be influenced to change your behavior and diet.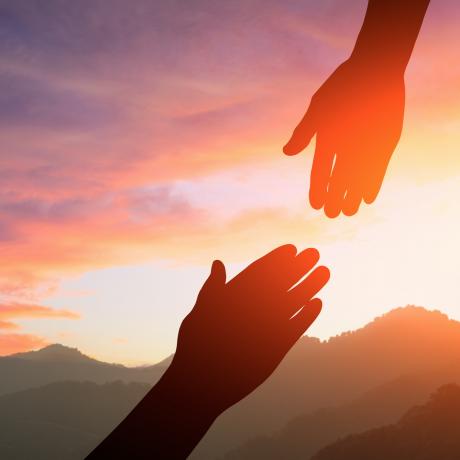 If you are living with a chronic condition, it is wise to look for people that can help you gain a sense of empowerment and hope. If you cannot attend a group physically, look for online platforms, and sign up. Also, keep your family close as it will be very supportive during the hard times.